Call Us For a FREE
QUOTE & FAST Roof Inspection Today!
Metal roof inspection is a great way to protect your investment from premature failures. Don't use your property until minor errors begin to occur before you think of metal roof inspection. There are some issues in your roof that may not show up. Scheduled inspections are long term investments on your roof. It is a worthwhile move to spend some time on this exercise. The good thing is that you will get these services from us free of charge.
You will only spend some money when we discover that you need to do some repair work. We also charge a very small fee for the metal roof repairs but offer long-lasting solutions. Therefore, it is very important to take advantage of our free roof inspection services. It is one of the services that you will only get from Tallahassee Metal Roof Installation & Repair Contractors. Not all companies in the region will inspect your roof for free.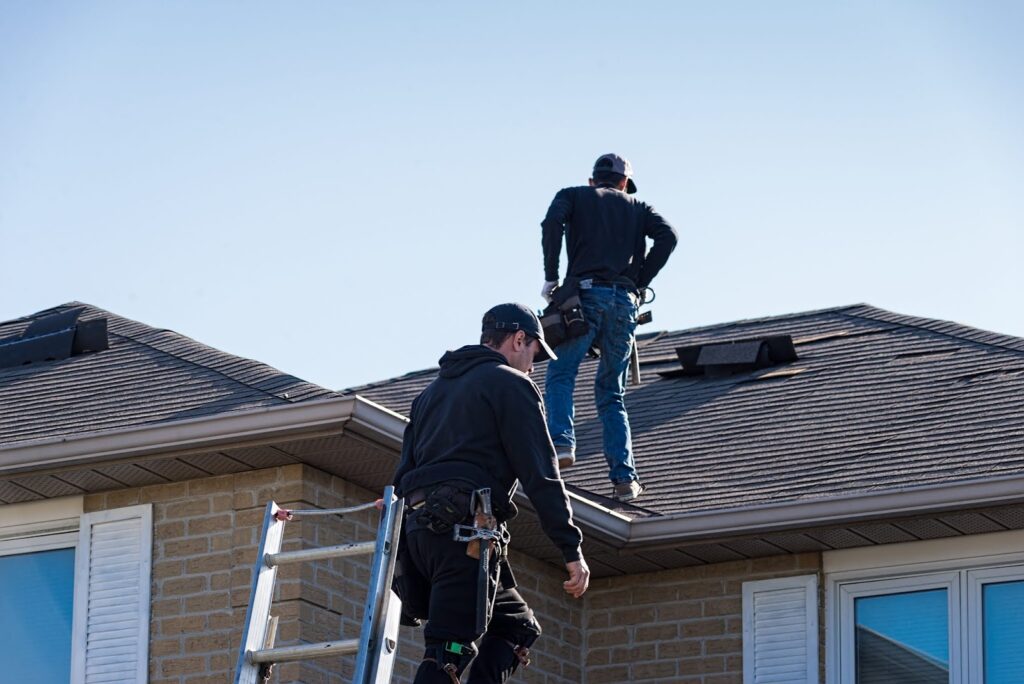 When we inspect your roof regularly, it will help you to prevent damage. We will analyze all the areas on your metal roof and identify any potential failures. The safest way to protect your wallet is to stop a problem before it can occur. Even a small tear on your roof has the potential of expanding if you allow it to do so. It is good to inspect all the areas on your roof to avoid any small problems from escalating. Allowing these problems to continue will expose your property to a high level of risk.
Apart from preventing problems, roof inspection will also help in fixing them. Our metal roofing contractors have a high level of experience in differentiating a minor roof blemish from a major problem. The company also has the right equipment to identify even the slightest problems in your metal roof. We target the exact source of the problem in order to avoid the recurrence of the situation. What we don't do is to poorly patch or make shifting quick solutions.
Our free roof inspection contractors will confirm whether your structure is safe and give you the confidence of living in the house. In case of a heavy storm, your roof may begin to encounter certain problems without your notice. It is good to have a metal roof inspection at least once in a year. The other thing that calls for metal roofing is when there is even a slight concern in your roof. We will help you to set up an appointment if there is need after the roof inspections. It is the only way to make sure that you are living in a safe and secure environment.
Therefore, if you own a property or look towards getting one, regular inspections should not be ignored. The metal roof should keep your home protected and secure from harsh elements. Therefore, it is wise to allow professionals to occasionally check on the current state of your roof. It will save you from headaches and a lot of money depending on the current condition of the roof. Therefore, it is not a waste of your time to inspect the roofs regularly. Property owners should know everything that they can concerning the state of their house including the roof. What this communicates is that you are a responsible individual. Therefore, it is good to allow our professionals to work on your roof inspection for free.
Time to Replace Your Roof? We Can Help
---
Considering roofing replacement? When it comes to roofing projects, many homeowners rely on professionals to get the job done. At Tallahassee Metal Roof Installation & Repair Contractors, our specialists stick to all the industry standards when installing metal roofing on both residential and commercial properties. Therefore, you can be sure of getting a sturdy roof on top of your house. As a result, you can get the best services from our company in the following fields;
What Locations do we Serve?
---
Tallahassee Metal Roof Installation & Repair Contractors is a name you can trust and rely on. Our metal roofing services were limited in Tallahassee, FL when we started. But with time our company has expanded and is now serving over ten locations within Florida.
It shows how reliable we are. Here are some places within Florida, where you can access our world-class metal roofing services: –