Tallahassee's
Stone-Coated Steel Roofing Installation Pros
The stone-coated steel roofing system presents a particular upscale style that no other type of shingle can mimic. It is one of the best metal roofing designs in Tallahassee. These roofing products are made in such a way that they can match any style of a residential or commercial property. They can also match the look of more costly and less durable shingles like the wooden shake shingles. The main selling point of stone-coated steel is that you can paint them in several color schemes so that they can match the surrounding environment. Most of the Mediterranean style buildings use this kind of shingles and paint them in the orange color so that they can match the exotic home style that is not very common in the United States. It is one of the roofing systems that you will get from Tallahassee Metal Roof Installation & Repair Contractors.
Why the Stone Coating on Steel Shingles
The primary idea behind the stone-coated steel roofing is that they will give you a rooftop that will last for a very long time. Because these shingles are made of steel and coated with stone, they are highly resistant to wind damage, heavy rains, bad weather, and other kinds of damages that make traditional shingles more vulnerable.
The other reason to coat the steel shingles with stone is to make sure that they are not very loud during the rainstorms. The coating will also protect the steels from directly suffering from tear and wear. Isn't this something that everyone wants in a roofing system? If the area that you reside in is prone to thunderstorms, you should think of replacing your current roof with stone-coated steel roofing.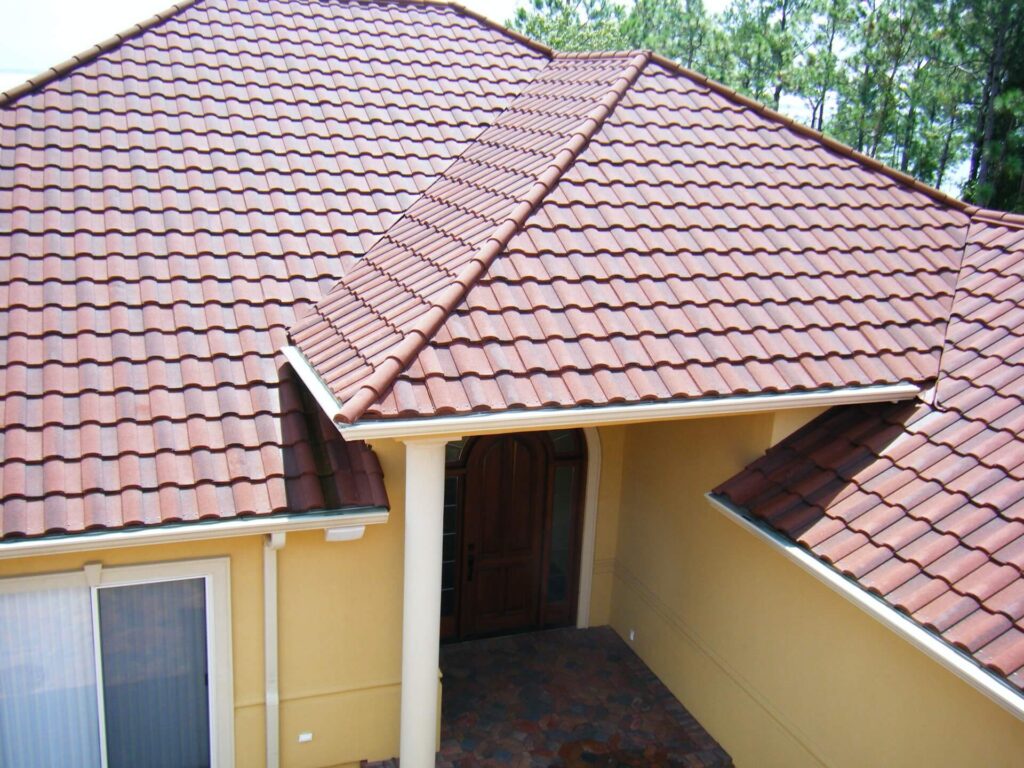 Most types of shingles in the market are not able to replicate the appearance of an old-style cedar shake roof. These roofing products are completely made from cedar plank and have a very exclusive characteristic of having a very high-end look. You can install the stone-coated shingles to mimic this kind of roof all the way to the color matching. Most people prefer to have stone coated steel shingles because they last longer than then cedar shingles and yet they cost much less. It does not make sense to spend more on products that won't last long when you already have a better alternative.
The stone-coated shingles can also present other styles that you can adapt for your building. We have so many people in Tallahassee who really love the modern look of slate roofs. These are roofs that appear as if they don't have any shingles at all. The stone-coated steel roofing matches this appearance perfectly and also looks sleeker than the other application types. Either way, the main reason for installing a roof is to protect the topmost section of your home. The best way to do so is by installing shingles that are made from stone and steel. It will give you the maximum benefits that you want from the metal roof.
Is Stone-Coated Steel Roofing Worthwhile
There are so many types of roofing materials that are available to property owners. You could be wondering why you should spend so much on stone-coated steel roofing. Remember you have other cheaper options like the asphalt shingles. However, cheap materials are not always the cheapest in the long run. You can buy a cheap roofing material thinking that you are saving when you are actually throwing your money away literally.
It will take you a very short time before you discover that you need to replace the traditional roof with a better option which is a metal roof. The expenditure could be higher if you have already spent a lot of your money on repairs. The stone-coated steel roofing can last you for more than 50 years with minimal calls for preventive repairs. It is a lifetime investment since you may not have to replace it when you are still alive. Other roofing systems will double the cost and inflate it so much. If you put down the smaller expenditures, they will add up to so much in the long run.
Warranty
---
In most cases, the warranty for asphalt shingles doesn't go beyond one year. It may only cover a one-year replacement for the shingles alone. Also, it does not come with the element of transferability. Therefore, you will not transfer the roof investment warranty to a new homeowner when using traditional materials. There is no need to spend on a roof if you are having protection for your investment. The case is very different for the stone-coated steel roofing. These materials come with a warranty of more than 50 years. You will also get a long warranty from the installation experts. That is why it is important to use Tallahassee Metal Roof Installation & Repair Contractors for this type of work. You will not get it wrong as long as you make the right investment decisions.
Maximum Protection
---
As you know, the primary responsibility of a roof is to protect your building. One of the systems that perform this function very well is the stone-coated steel roofing. It is a permanent type of roofing that does not need any replacement. It comes with a 50 years lifetime warranty that is fully transferable. The roof also comes with a broad range of colors that you can choose from and you can also get custom colors. If you want beauty and real investment in your property, just choose this roofing system. The fact that it is lightweight makes it a perfect choice for re-roofing.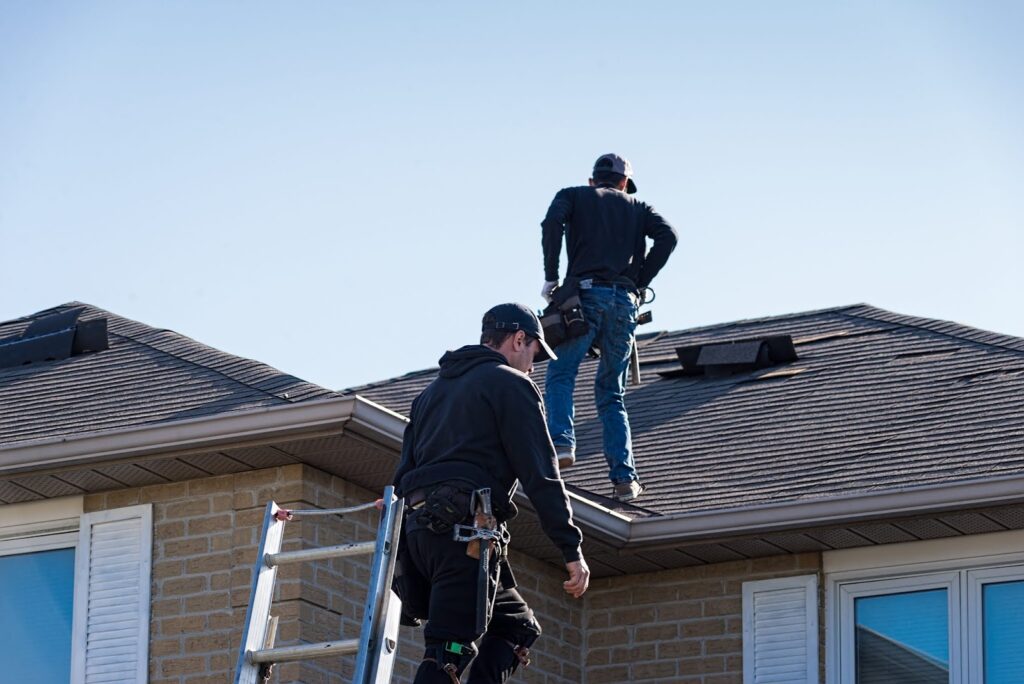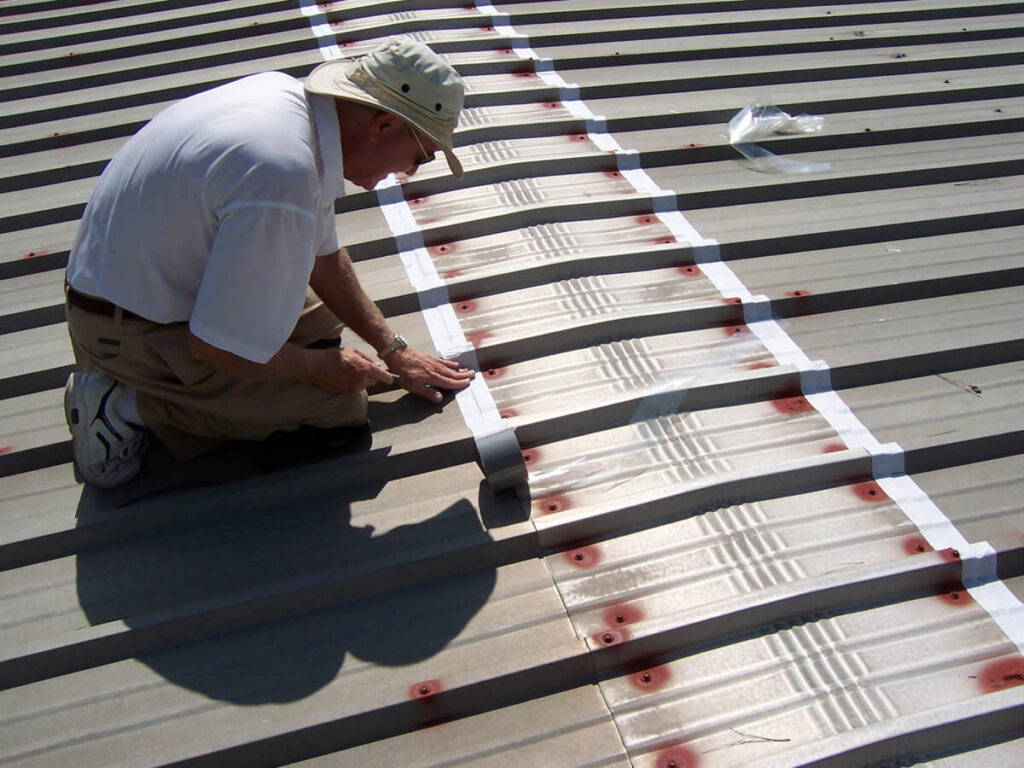 It is one of the best choices for your metal roofing system. The most important thing is to have the right people to install your stone-coated steel roofing system. For those who reside in Tallahassee, Tallahassee Metal Roof Installation & Repair Contractors remain to be the best. The company has the right expertise and equipment to work on your stone-coated steel roofing. We will also help you to choose the right quality of roofing materials for your commercial or residential property.
Time to Replace Your Roof? We Can Help
---
Considering roofing replacement? When it comes to roofing projects, many homeowners rely on professionals to get the job done. At Tallahassee Metal Roof Installation & Repair Contractors, our specialists stick to all the industry standards when installing metal roofing on both residential and commercial properties. Therefore, you can be sure of getting a sturdy roof on top of your house. As a result, you can get the best services from our company in the following fields;
What Locations do we Serve?
---
Tallahassee Metal Roof Installation & Repair Contractors is a name you can trust and rely on. Our metal roofing services were limited in Tallahassee, FL when we started. But with time our company has expanded and is now serving over ten locations within Florida.
It shows how reliable we are. Here are some places within Florida, where you can access our world-class metal roofing services: –