Tallahassee's
Metal Roofing Installation, Replacement, & Repairs Pros
If you are planning to upgrade your commercial or residential roof, one of the most wonderful products is metal roofing. It is one of the most popular types of shingle roofing in the United States of America. When you compare metal roofing to traditional products such as asphalt shingles, this option comes with so many benefits such as great thermal properties, lower maintenance requirements, and a longer lifespan among others. We have so many businesses and homeowners who are installing these products because of the above benefits. The best company to help you through this process is Tallahassee Metal Roof Installation & Repair Contractors.
When planning to install a metal roof, you need to consider all its costs and benefits before you call a roofing contractor. It is a roofing design that needs less maintenance than the other roofing systems that may only last you for about 3 to 5 years. Because of the durability of metal roofing, it tends to retain its value for a longer period and is a big asset when you are selling your building. Prospective buyers appreciate buildings that have metal roofing more because they are fire-resistant, non-corrosive, and impact resistant. Besides, you can easily coat metal roofs with UV, moisture resistant, and abrasion products which reflect solar energy and help in maintaining a comfortable temperature within the building. Roofing products that assist in maintaining a comfortable internal temperature lessens the business or family environmental impact and lowers the cost of home energy. Metal roofing installation is free of any petroleum products and recyclables which makes it a great option for anyone who wants to lessen the environmental impact.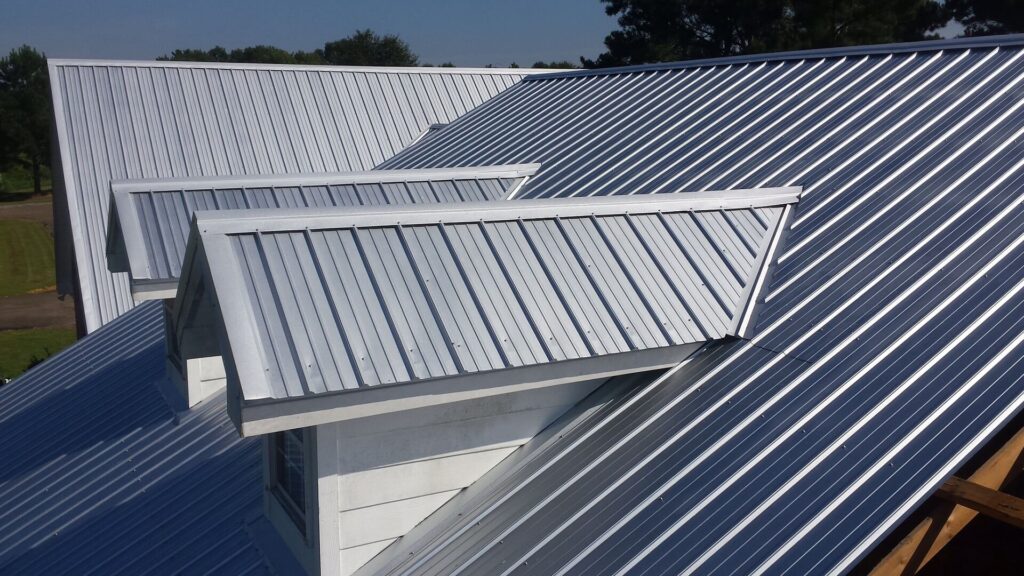 In the past, the design and look of metal roofing used to put away so many homeowners in the United States. These materials currently come in endless designs, textures, and colors. The other thing that discouraged property owners from metal roofing was the cost because its cost is higher than the traditional roofing materials. However, when you look at it in terms of the long run, you stand to benefit more from metal roofing. There is a broad range of metal roofs that you can choose from. The most common products include stainless steel, titanium, copper, and aluminum. The cost of the roof depends on the style and products of your choice.
The initial cost may put you off when you are planning to install a metal roof on your property. However, you should always think about the long-term investment. It is roofing that can last you for several decades and calls for minimal maintenance in its lifespan. The system will save you huge amounts of money in damage resistance, home energy bills, and maintenance. Therefore, the homeowner stands to benefit the most from metal roofing. It increases the value of your home by very big margins.
Currently, the demand for metal roofing in Tallahassee, FL is quite huge. Most people go for this option during renovations of new home constructions. If you install these roofs correctly, you will get several years of protection to your commercial or residential property. Apart from being highly durable, metals are known to be environmentally friendly materials. It helps in energy conservation and reducing its cost. When you use these products, you will be using less wood in the home construction process. Here is a breakdown of the benefits of metal roofs;
When installing a metal roof, make sure that you are using a reputable company for this type of work. The trusted provider in the city is Tallahassee Metal Roof Installation & Repair Contractors. You can contact us throughout the websites and request a quote. The company will send a professional to come and examine your property and discuss your future plans with you. As you make your decision, consider the design elements and the strength and durability of the products. The prevailing weather conditions have a significant impact on the strength of the roofing system that you choose. The other thing that you need to determine is the wind load. With the right professionals, there is no need to worry about all these things. Choose the right company and it will take care of all these concerns.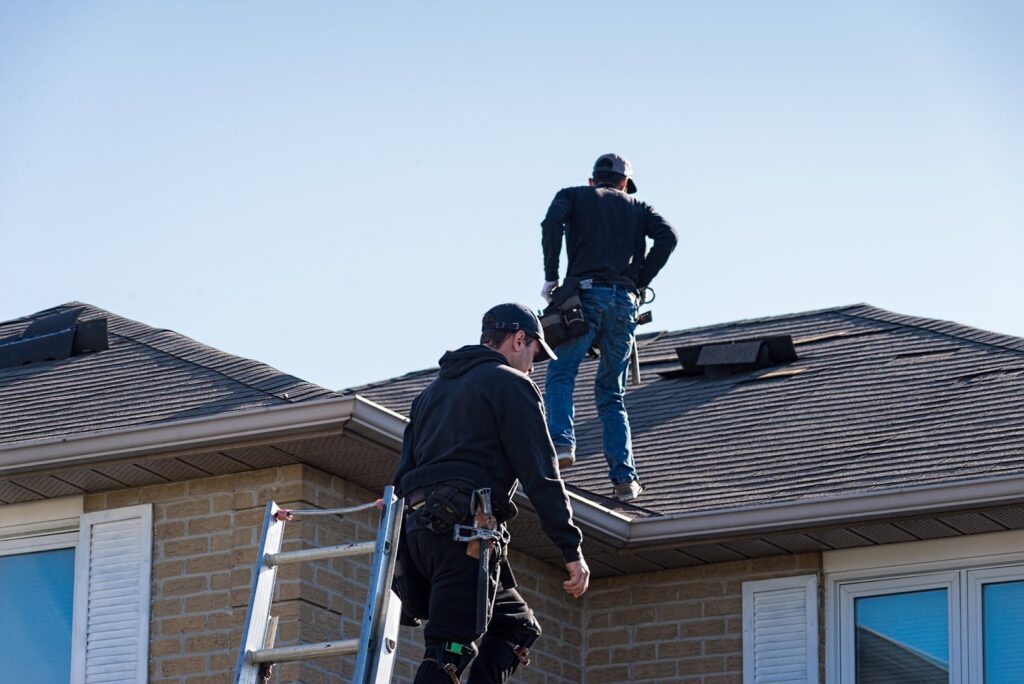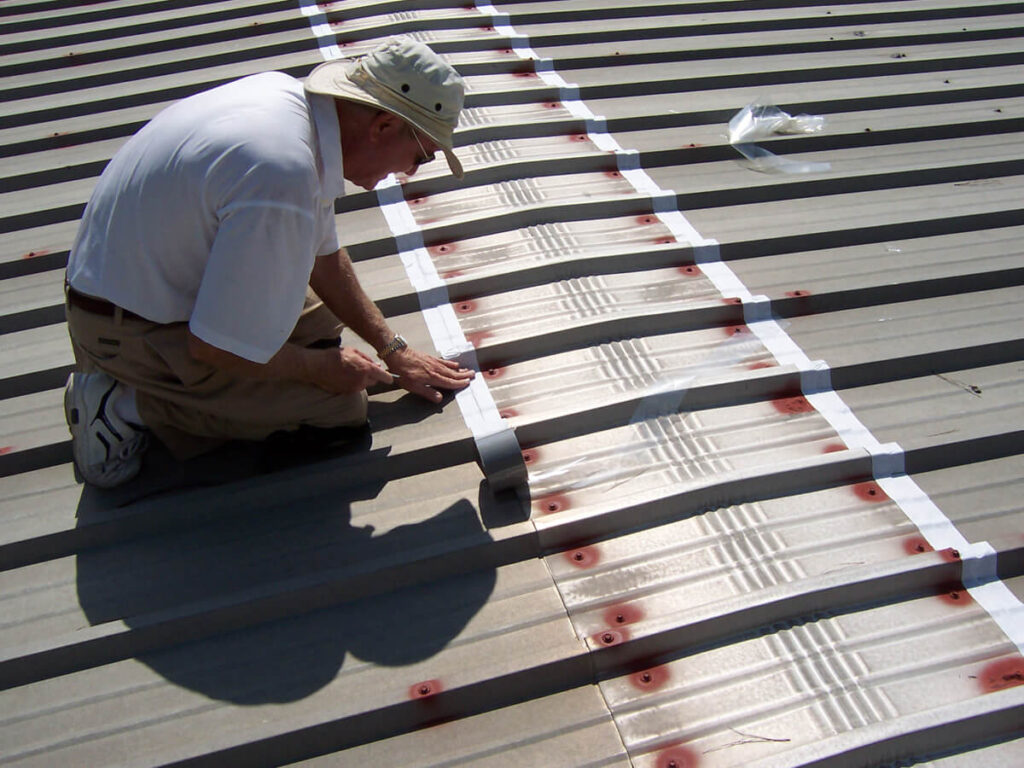 Time to Replace Your Roof? We Can Help
---
Considering roofing replacement? When it comes to roofing projects, many homeowners rely on professionals to get the job done. At Tallahassee Metal Roof Installation & Repair Contractors, our specialists stick to all the industry standards when installing metal roofing on both residential and commercial properties. Therefore, you can be sure of getting a sturdy roof on top of your house. As a result, you can get the best services from our company in the following fields;
What Locations do we Serve?
---
Tallahassee Metal Roof Installation & Repair Contractors is a name you can trust and rely on. Our metal roofing services were limited in Tallahassee, FL when we started. But with time our company has expanded and is now serving over ten locations within Florida.
It shows how reliable we are. Here are some places within Florida, where you can access our world-class metal roofing services: –